Web Design Services for Your Business
On of the most important elements in today's advanced technologial age is a professional looking website.
Consider the website to be the 21st equivalent of the business card. It is many people's first impression of you and your business.
Your website needs to be exude a sense of trust to your visitors so they know you can deliver what you promise. In addition, it has to be more credible than what your competition is doing.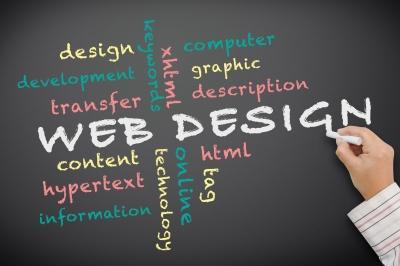 Mobile Friendly Website
The sites that we build are designed to be mobile-friendly through using the latest in web technology. No matter your needs we have the ability to build it for you. Whether it is an e-commerce site, a personal blog, or an information page. Our team of professional designers and programmers will build a site that is not only functional but beautiful as well.
Website Statistics and Analysis+
Once your site has been established we will create a Google Analytics account so you will be able to see the average visitor count to your site. Through this account you will also be able to see what keywords they are using, how long they are staying n the site, and what they are reading. This will serve your business well not only now, but in the future when you consider using online advertising or creating more content.
Unique Content that Engages Your Visitors
Having the right content online is one of the most important steps in creating a website. However, not all of us are good at putting our words and thoughts to internet print. We can take all of your ideas and have our highly skilled team of writers put them to the page for engaging content that your visitors will love.
We will also make sure that this same content will be devoured by the search engines with proper use of meta-tags and keyword phrases.
Ready To Begin?
We want to talk to you today about the ideas you have for your website. Use the form on this page to get started and your website will soon be receiving the traffic you desire.