Ranking Your Website Through Organic SEO Efforts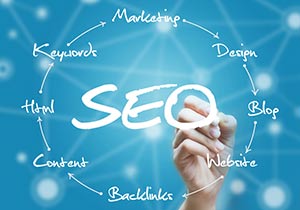 Many individuals believe that once a site has been optimized for the search engines that the process is over. However, that is just the beginning. It is a process of creating content for users and finding new strategies to stay at the top of the search engines. By testing and monitoring data, we are able to use white-hat search engine optimization methods that help bring an ongoing stream of visitors to a site.
Search Optimization
The first process of understanding any website is by completing a thorough audit. This helps to identify areas that are strong within the site as well as those that need some improvement. This may include finding meta-tag descriptions that can be improved to generate a higher click-thru rate or finding broken links on pages. This first step is one of the most important in getting a website to rank higher than it already is.
Keyword Discovery
Keywords are the road signs that help bring a visitor to your site and we begin this process by finding the most relevant keywords that will bring a larger audience to your site. We use tools that scour your competitor's websites for the valuable keywords they are targeting. By following this approach, we are able to build a solid foundation for our SEO efforts.
On-page Optimization
We know what are the most important elements of on-page elements and how to fix them so the search engines better understand the main topic of your pages. This involves writing engaging titles, description tags, and unique alt keywords. We finalize the on-page efforts by optimizing the site's content through internal linking and keyword usage.
Local SEO
Over the past few years, business listings such as Bing Local and Google+ Business have become vital in generating leads for small and medium-sized businesses. When these listings are optimized they rank very well. We will optimize your local listings and improve local engagement and reputation through actionable strategies.
Content Marketing
The final aspect of the strategy is content marketing and perhaps one of the most important elements. Through content marketing, you have the ability to build strong backlinks back to your site. This strategy involves creating unique and helpful content across various methods that will attract and retain an audience.
Websites always need content to survive as well as entertain and educate their audience. When another website publishes a piece of your content, they will acknowledge you and give credit to your website through a backlink.
It is time to get started…
Do you have a site ready and it just needs some work or perhaps you are ready to start a new project? We want to talk about your ideas and see what direction they can go.